Passionate & Creative End-to-End 360° Video Production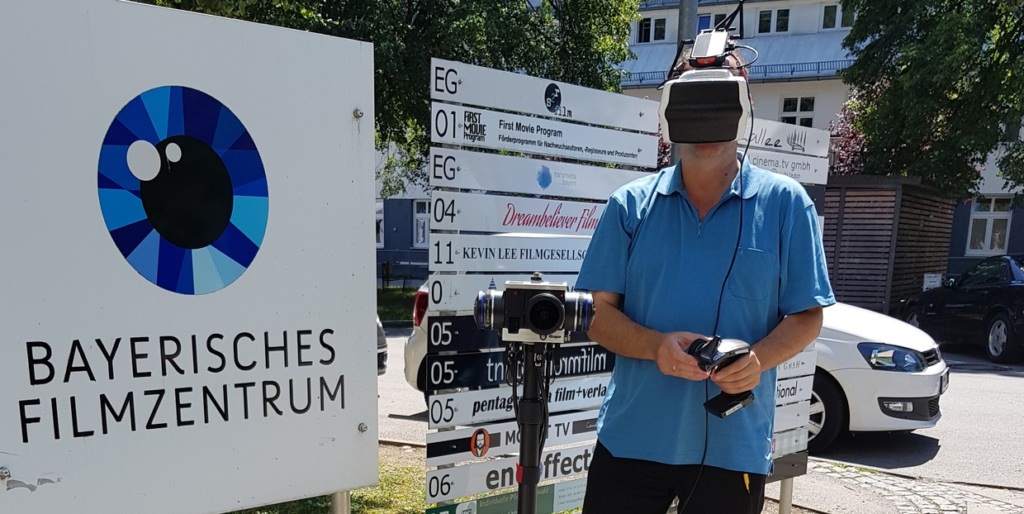 We Thrive On Challenging Projects That Produce Bigger Rewards.
The Right Tools. The Right Solution.
360° Live Streaming
If you're in the events business – from music and entertainment to sports, education or fashion – 360° live streaming can extend your reach to audiences across time and place. Overcome spatial limitations, gain new revenue streams and win loyalty by providing fans with flawless views, unique backstage access and a compelling sense of presence at the center of the action
Reach a wider audience with your next event
With live-edited footage from multiple cameras, give your audience a unique choice of perspectives to see the action unfold – from VIP to the director's seat
Our end-to-end 360° live streaming solution
If you're looking to reach a wider audience with your next event, our end-to-end 360° live streaming solution will help make the whole world your audience.
Our approach to 360º live streaming
that lets remote audiences immersive themselves with ease via browser, mobile app or VR headsets
We have built a cutting edge end-to-end solution for live streaming in 360º
The content will be delivered over the internet to desktop, mobile (android and iOS) and custom VR Apps to provide reliable performance throughout the stream.
Live Show - Shark 3D Engine
edited in real-time and streamed to final destination.
The 360° footage is streamed to our Shark 3D engine,
Your content matters most. Our high-end encoding servers will manage the live stream and make sure your audience is getting the best quality stream to their device.
[fusion_counters_box columns="3″ color="" title_size="" icon_size="" icon_top="" body_color="" body_size="" border_color="" animation_offset="" hide_on_mobile="small-visibility,medium-visibility,large-visibility" class="" id=""][fusion_counter_box value="300000″ delimiter="," unit="" unit_pos="suffix" icon="fa-heart-o" direction="up"]Satisfied Users[/fusion_counter_box][fusion_counter_box value="11500″ delimiter="," unit="" unit_pos="suffix" icon="fa-coffee" direction="up"]Cups of Coffee[/fusion_counter_box][fusion_counter_box value="13000″ delimiter="," unit="" unit_pos="suffix" icon="fa-code" direction="up"]Development Hours[/fusion_counter_box][/fusion_counters_box]
We Are Global And Happy To Help Clients Worldwide.
AeroFotografie is a licensed and insured drone operator based in Germany, near Munich. We provide aerial imaging, 360° aerial video and surveying. We have developed several custom drones capable of carrying our 360° rigs whilst the drone is not visible in the stitched video.
We Are Creative
Aerofotografie is a creative 360° video capture and virtual reality production house capable of looking after your project from location shoot to post-production and application roll out. We ensure that your 360° immersive content is delivered to the highest standards and leaves your audience with a truly memorable and immersive experience.
We Have Intuition
Our custom set of 360° synchronized rigs with live-view capabilities and VR techniques allows us to make decisions on set and in post that are grounded in our previous learnings and streamlined to efficient high-end production.
We Are Determined
From pre-production through to app delivery, our team of VR specialists with great technical know-how, innovation & experience ensure your VR content makes the greatest impact on your audience and creates a strong ROI for your business
We're Here To Help Your Business Blast Off!
Through Creative Ideas, Innovation & Sheer Determination
[fusion_modal name="contact" title="We'd Love To Hear From You!" size="large" background="#ffffff" border_color="" show_footer="yes" class="" id=""]

Fill out the form and our team will be in touch with you promptly. Thank you for your interest!
AeroFotografie
Traugott Emrich
Am Fischweiher 19
85229 Markt Indersdorf
www.aerofotografie.de
[/fusion_modal]